The '59 2018 #159: 180608
The Smiths (1984)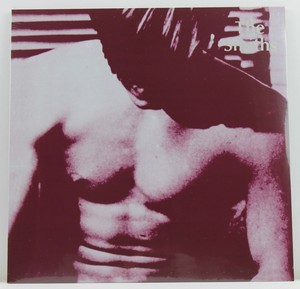 This year, Jem of Jemtunes, born in 1959, turns 59. So 'The '59' celebrates 59 years of cracking tunes with a few albums from each year – 1959 through 2018. Currently we're at year 26 – 1984.
The Smiths self-titled debut studio album was recorded in 1983 and released on 20 February 1984 by record label Rough Trade. After the original production by Troy Tate was felt to be inadequate, John Porter re-recorded the album in London, Manchester and Stockport during breaks in the band's UK tour during September 1983.
The album was well received by the critics as well as the public; it reached number two on the UK Albums Chart and stayed on the chart for 33 weeks. It established the Smiths as a prominent band in the 1980s music scene in the United Kingdom.