Starters for Ten 2019 – #149: Top Ten Boogie tracks: 190529
Yello – Oh Yeah! (1985)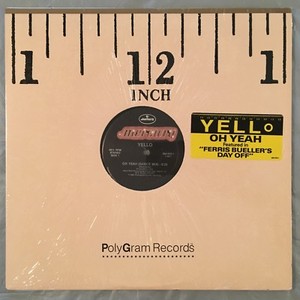 Throughout 2019 Jem of Jemtunes is taking you through 36 top tens and one top five. Tunes for a whole gamut of reasons including genre, mood, time of year or simply time itself. Sometimes there's be words but mostly it'll simply be the music. Because music always speaks for itself.
Continuing the 15th – featuring my top ten boogie tracks, and running between 21 and 30 May – here's Oh Yeah released in 1985 by the Swiss band Yello and featured on their album Stella. It gained popularity after being featured in the films Ferris Bueller's Day Off and The Secret of My Success, among other films.
Its 1987 re-released version features the extra lyrics: "such a good time / a really good time".